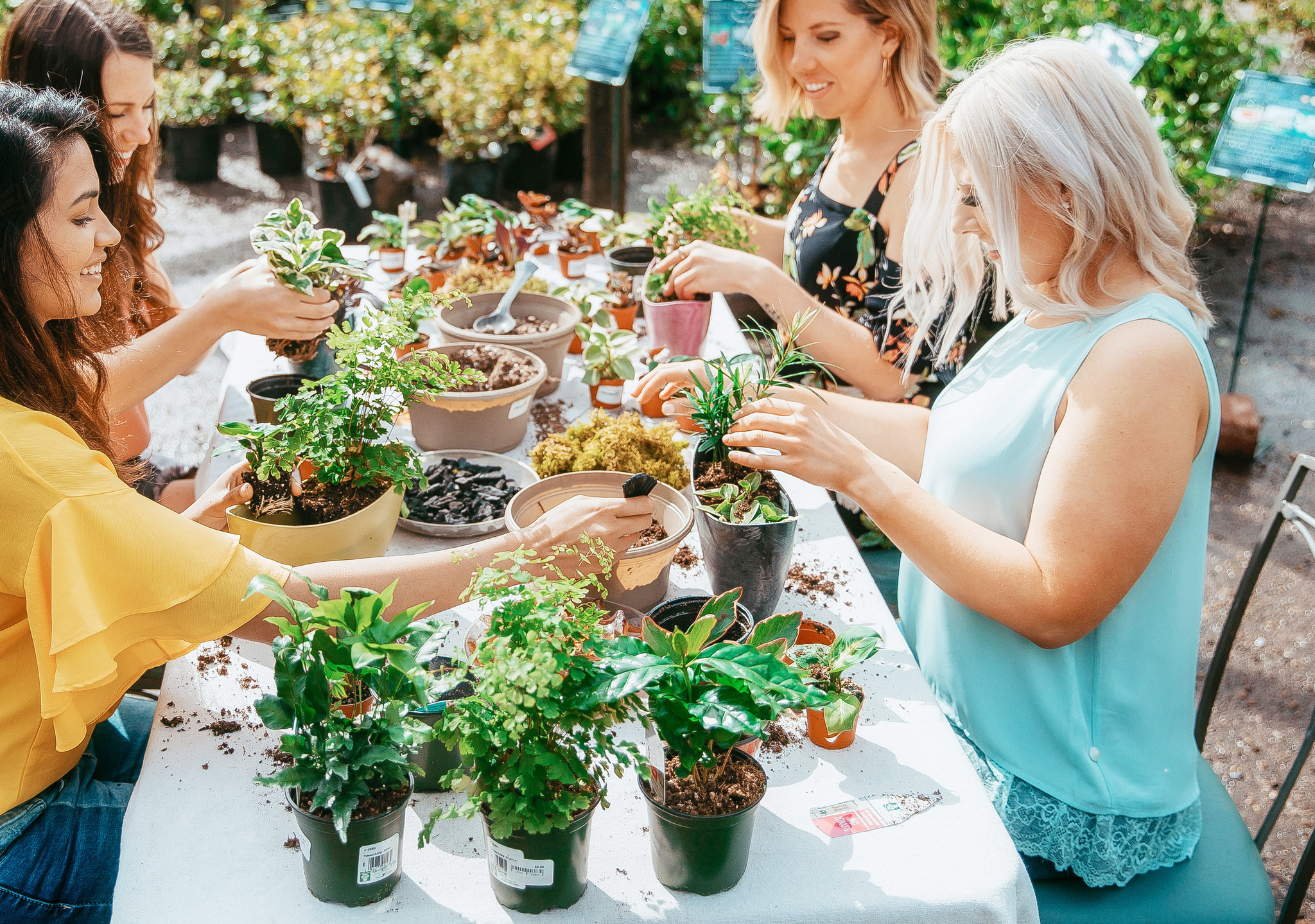 Born out of a love for creativity, our workshops are all about getting inspired and showing you how you can do it yourself. Our diversity of classes will give you all the tools you need to create original and one of a kind pieces for your home, office or as a gift.
Safety Precautions | Masks must be worn at all times during the class. Only 12-15 people per class to ensure social distancing takes place. Sanitizing materials by the instructor will take place before, during and after the class. 
Length of Workshop | 45 minutes – 1 hour
Type of Workshops | Succulent terrarium, succulent arrangement, air plant terrarium, air plant arrangement, tropical terrarium, flowering arrangement 
Includes | 1 container, plants, materials, tools, decorations and care instructions
Price | Varies between classes
*Please note that containers, plants, and materials for classes are subject to change based on availability.
Private Classes
Please fill out the form below to book your very own private workshop for an upcoming event, party, or corporate team building.